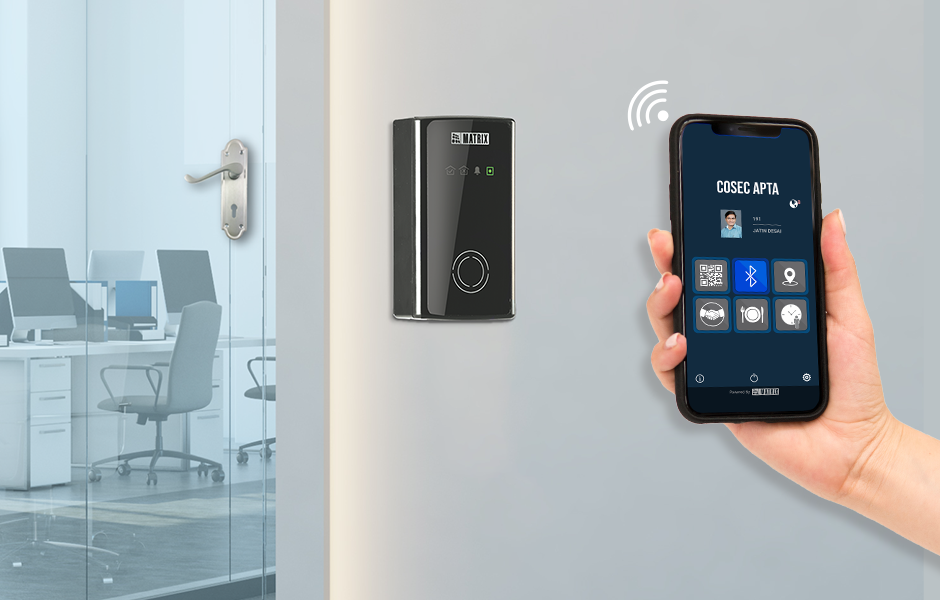 With the tragic turn of events from the start of this decade, recent reports have suggested that the contactless sensor market has experienced rapid growth. On account of which, new technology is being introduced – every now and then. To meet the current technology pace and to improve customer experience, there is a dire need of technologically upfront Door controllers and readers that can satisfy the needs of the customer. 
Introduction – Contactless Technology
Undoubtedly, access control is growing in spades when it comes to leveraging the latest technology. Every single technology introduced enables quicker access control, knocking down the whole process. 
Re-imagine the whole process using the smartphones, this would open doors to a flexible process. The use of something as quick and easy as wave-and-go is considered in the trend. With a thought process, this can easily be considered as the most intuitive, fastest and robust mobile access technology.
Let's dive deep to know the technologies that deploy contactless technology:
NFC – Near Field Communication 
Every phone nowadays includes this feature wherein, the data is seamlessly transferred over short distances. Therefore, with this feature, facilitating automatic attendance marking or access control over smartphones was doable. NFC uses GPS location or Wi-Fi, for eliminating the hygiene concerns of any organization while taking the utmost care of the security.
Bluetooth based Technology
With the fast-pacing technology, organizations are rapidly adopting the easiest methods to address their security lapses. In order to thrive in the competitive market, there have been several devices that offer gesture-based identification of users powered with this technology. Moreover, it can effortlessly enable communication up to quite a few meters. Thus, providing safe and secure communication.
QR Code Based Technology
Quite a lot of companies have adopted this technology, wherein installation costs are knocked down effortlessly. All it takes is a single 'wave' to access a specific region or mark your attendance. This technology offers QR Code based identification for opening doors by simply scanning the QR code from an authorized mobile phone. It is a simple process of authentication that offers convenience to users while increasing the overall security of an organization at the same time.
Benefits of Contactless Technology 
Quick turnaround time
Considering all the other Time-Attendance and Access Control Systems, the Biometric Attendance Machines that deploy contactless technologies are proven to offer quick responses. Eliminate long queues, attempts with a simple wave or hover!
Accuracy
Since this technology deals with the technicalities of a smartphone, the information is explicit. Inaccurate identification and misidentification rates are potentially lower.
Convenience
The technology deploys the use of a mobile application that provides access. This streamlines the whole process thus making it much more docile.
Conclusion
Summing up the whole idea, contactless technology is favourable for many organizations. It not only offers privacy, security and accuracy but also eliminates the hygiene concerns.
The use of personal devices makes the whole process immune to privacy risks. Furthermore, convenience and multiple authentication methods make any organization jump on the bandwagon and adopt the trend!
Looking for a solution that fits your security requirements? To learn more about the other types of biometrics on the market and help determine which one is right for your business, drop us an email at inquiry@matrixcomsec.com