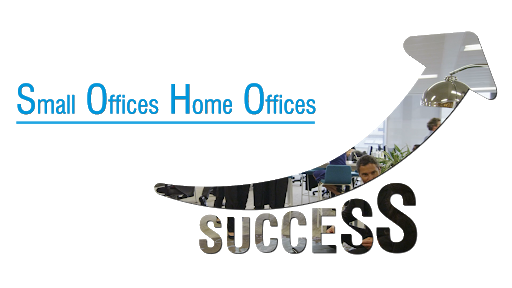 We live in a world, where the quickest mantra to profit gain is getting more for less. The idea of a SOHO is the embodiment of the same. The graphs of expansion of the technological advancements and the spatial requirements of a business, over the years are inversely proportional to each other. So exactly when and how can you identify as a SOHO? In a layman's tongue, it can be explained as any startup, business, or self-employed firm with fewer than 10 – 15 employees. As opposed to its name, it covers a pretty wide as well as a vivid range of industries under its domain, as every industry is looking for trending approaches for branching out in the most profitable, yet minimalistic ways possible. Let us get further into it with the 3 fundamentals.
COMMUNICATION – AN IMPORTANT FACTOR FOR SMOOTH AND EFFICIENT WORKING OF A SOHO
When it comes to holding any company up on the pedestal of success, one of the vital pillars is namely " Communication Management ". Shaping the organizational flow of any company in its early stages resembles shaping a young child's mind, and hence needs to be done with utmost caution while keeping in mind the fact that it varies from one to the other. Despite that, certain checks remain universal for working of any small office or home office, such as : 
Is Improvisation Needed For External Communication At Your End?

Can A Stronger Uncomplicated Internal Conveyance Prevail In Your Teams? 

Can Your Workforce Communicate Transparently?

Does Your Customer End Conveyance Maintain A Combination Of Speed And Ease?

Is Your Investment Fruiting Advancements Worth Its Expenditure?
Because at the end of the day what determines the bar of achievement in any firm depends crucially on the sales made by that firm's executives and how can you make great sales if you cannot even communicate –  about your products well? To and fro between your teams well?
Hence it remains utterly vital to embrace your communication methodology as a major contributing factor towards your perennial growth. When not given the correct amount of attention at scheduled periods, these checks can remain unanswered and lead to the rise of our next fundamental that needs to be understood thoroughly.
A SOHO's COMMUNICATION PAIN AREAS
The main motto of a SOHO is supposed to be quality work at less expenditure, but owing to several reasons, it is easier said than done. The pivotal trouble hotspots can be effective yet simply categorized as follows :
Whether it is due to its early working stage or the desire for a nominal business approach, a SOHO calls for innovative and trending techniques that can maximize its reach and accessibility, despite being a space-constrained organization.
 The main catch here is finding a middle ground that does not comprise the quality you get with the slighter quantity one would wish to spend. Mostly any modern enterprise scout platforms that can combine all of their needs in one solution package, such as an IP-PBX that can use artificial intelligence for finding and applying the least expensive calling route while communicating to and fro between diverse network and mediums, because you never know what is the sort of tech the end party is equipped with, while trading. Thus, if installed with that end perspective, including the internal employee system connectivity requirements the cost for simply the day-to-day telephony would skyrocket, leaving your ambitions and profits in the dust, as you would have to jump between and pay a lot of different service providers. Therefore it is a crucial trouble area to look out for less costly yet multifaceted solutions.
Along with this, it would be smarter as well as the tougher choice to be aware of the features that can be jam-packed in various such devices nowadays. One of the highlighting benefits it could provide to the emerging professional sphere if chosen correctly, happens to be its capability of unifying vivid services under a single and sole commodity, those that otherwise require more material and expenditure while in turn offering even less smooth transmission flow between audio, visual and textual interfaces. Hence, it has significantly been a popular choice for workplace communication in the current and dynamic SOHO industry. Yet with the market getting more and more congested, finding the right product for the right price with the right facilities, is now easier than sailing through a tsunami in a makeshift raft!                 
It is not advisable to be blinded by the alluring features projected by the top dealers, without questioning its life expectancy, scalability, and compatibility with the advanced digital and other technologies, that are known to change and develop faster than one can even blink. Instilling a full package of office network appliances can be rather cumbersome, costly, and data loss prone if done on regular occasions. Also, the aspect of maintenance and the intensity of its user-friendliness plays a part in deciding whether or not the system in question, shall answer your calls in the near or the distant future. As a consequence, the tech-savvy industrial arena approves only of the offers placed with a proper and staunch testimony of the aforementioned criteria.
If elaborated further, scalability refers to the liberty provided with the device to extend its usage capacity as per essentialities, because one can never be aware of what the future might hold, especially for a SOHO that can expand or branch following its convenience. 
MAINTAINING THE PROFESSIONAL AMBIENCE
Existing as a small-scale organization should never confine the prospects or curb the opportunities a SOHO can grab. This can be assured by ensuring the sustenance of a properly conventional office atmosphere, even though the size and the working stances float as unconventional.
 As a pricking thorn, this pain area necessitates strict steps to monitor the workflow and resolve any issue pertaining to mobility and remote location access, as the whole core foundation of the SOHO ideology revolves around having fewer employees despite extended reach by working remotely. 
Not to mention, the role of work morale in boosting the productivity of any occupational firm, which is a complex matter to instigate in a primary scale industry. It stresses the importance of transparency and accountability of the employees, which can be achieved through excellent communication management. But is it feasible for an individual to be dedicated solely to this cause when there is already a limited amount of manpower available? Hence, this task needs to result from a tool specifically designed to deliver without a glitch.                          
 In conclusion, If asked to explain with a one-liner, this approach would be phrased as: " Who Wouldn't Want An Expert That Can Serve Any And Every Master " but can a SOHO afford one? Find out in the next fundamental.
THE RELIEF INDISPENSABLE FOR A SOHO's COMMUNICATION PAIN AREAS
Not all heroes wear capes, and one of them that rescues the whole of the new age small enterprise globe, is none other than the one explained explicitly hereby :
Telecommunication Solution Package – A Unified Communication Software clubbed with the IP-PBX Hardware. It not only targets the trouble hotspots accurately but diminishes them right from their roots. The VoIP tech wistfully cuts the expenditure without mercy, the integration factors interface the existing pricy assets with latest edition technical developments, thus rendering it extra and longer life, and finally the swift use of softphones available with it, brings the mobility and accessibility to the main network from remote locations, all of which if diminished, relieves a large constituent of the pain areas given above.
If And When Done Right, These Basic Fundamentals Are The Only Commandments Needed To Push A SOHO To Its Zenith! 
To learn better about SOHO smarter communication solutions available in the market, or to decide which one is apt for your business, drop us an email at inquiry@matrixcomsec.com
We'll be happy to hear from you.