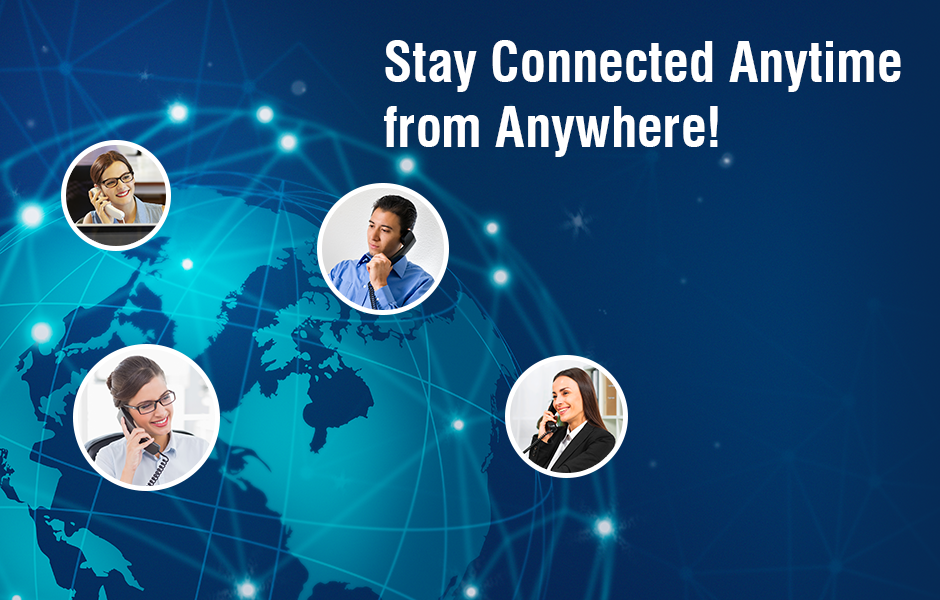 If you had told me 10 years ago that people will be able to connect across countries on a Unified platform and still get consistent-in office experience while working from multi-location branches of an enterprise, I may not have believed you. But today, times have changed, and this is possible.
There is a growing appetite for communication solutions by the government, and businesses around. The rapidly transforming communication solutions have surged various new solutions in the market. The telecom industry is witnessing this change due to the requirements of employees and enterprises. Dynamic enterprises require smarter communication solutions to cater to the needs of diversified roles of employees. In addition to this, the enterprises with branches at different locations need to bring all offices on the same network with diverse communication products at each of these places.
Whether you are a SOHO, a SMB or a large enterprise, Unified Communications integrates desk phones, PCs (or laptops), and mobile devices, along with several collaboration capabilities. Increasing competition, flexible workplaces, and timings fuel the demand for a more collaborative communication solution. With collaboration and mobility as the critical aspects of business communication, 'Unified Communications' is becoming the bottom line for businesses around.
Why are Unified Communications Important for Your Enterprise?
Well, there are many factors that prove that communication is the backbone of a successful business. Unified Communications gives your workforce freedom and flexibility to use one number extension and Voice mailbox that travels with them. Also, it allows enterprises to adapt the existing infrastructure with seamless scalability. Unified communications simply mean unifying all your mediums and modes of communication on a single platform. There are various benefits of bringing UC in your organization and some of them are listed below:
Enhance Employee Collaboration

Continuous Business Communications

 

Communication Convenience with BYOD 

Stay Connected with Field Employees
If you wish to dive a little deeper into the benefits, Read, Why are Unified Communications Important for Your Enterprise?
Benefits of Unified Communications: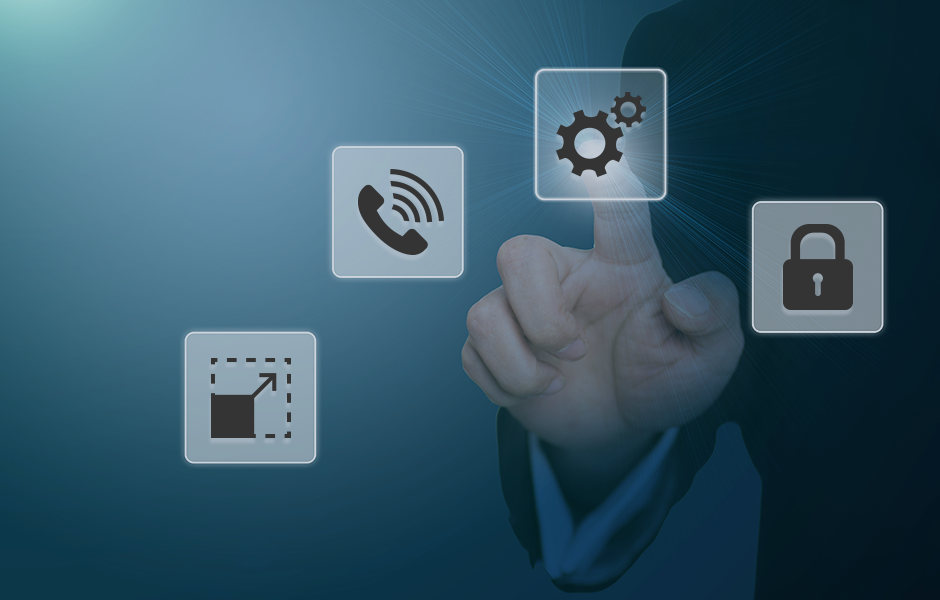 Improved Collaboration, Improved Scalability
Do you need to pull your employees away from their desks for a meeting? Unified Communications gives you the liberty like video conferencing, group messaging, phone conferencing, and more to collaborate with your employees from anywhere. Having a discussion with international clients with reduced telephony costs makes it easier for a business to grow. 
Moreover, it is a myth that only large organisations benefit from UC solutions. No matter what size your business is, Unified Communications platform has the ability to start at a size and price that work wonders for your business. In fact, a UC solution scales up along with your business, becoming an integral part of your organisation. 
Gives Communication Convenience
UC gives a single and integrated platform that connects your mobile devices, desktops, laptops, and your entire business staff. On the other hand, call optimization features, you can have all the contact information in one place where it is easily accessible for better communication within the enterprise as well as with the customers. On top of that, you don't have to buy any hardware or change your current technology. 
For example, Matrix ANANT UCS is an open server based telephony system which is an enterprise-grade highly capable, durable, scalable and efficient Unified Communication Software solution. ANANT UCS connects all the employees on a single platform. The employees can connect from anywhere at any time by installing Matrix VARTA on Laptops /Tablets /PCs /Smartphones devices of their choice. 
Makes Management Easy and Efficient  
Now, when all your devices are connected to one platform, it is easier to manage the whole communication process. Management of multiple systems consumes time of the IT professionals, affecting the overall efficiency of the organization. With UC, the IT department in your organization can easily maintain the system by resolving any issue at hand rather than delaying in the identification of the fault. In addition to this, UC ensures optimum utilization and uptime of deployed communication solutions. 
Adds Security to Your Communication System
Security applies to all sorts of communication such as, phone calls, fax, emails, and text messages. Today's businesses require an ensured level of security while dealing with personal and sensitive information. UC ensures that all your information shared is secured and safe as it unifies all your mediums and modes of communication on a single platform. 
Hence, by leveraging the Unified Communications system in your organization, you enable quick decision making, increase employee responsiveness, enhance employee efficiency, and provide mobility. 
If you are looking for the best UC solution that provides enterprise grade-solutions, Matrix Telecom solution is the one for you. It offers real-time communication that enhances customer response, employee effectiveness and quick decision making. To stay competitive in the market, Matrix's Open Server Based UC platform, ANANT UCS allows businesses to communicate and collaborate smartly. 
Ready to pave your way towards a UC solution? Call (1800-258-7747) or Email us to know more about Unified Communication solutions or simply visit our website.