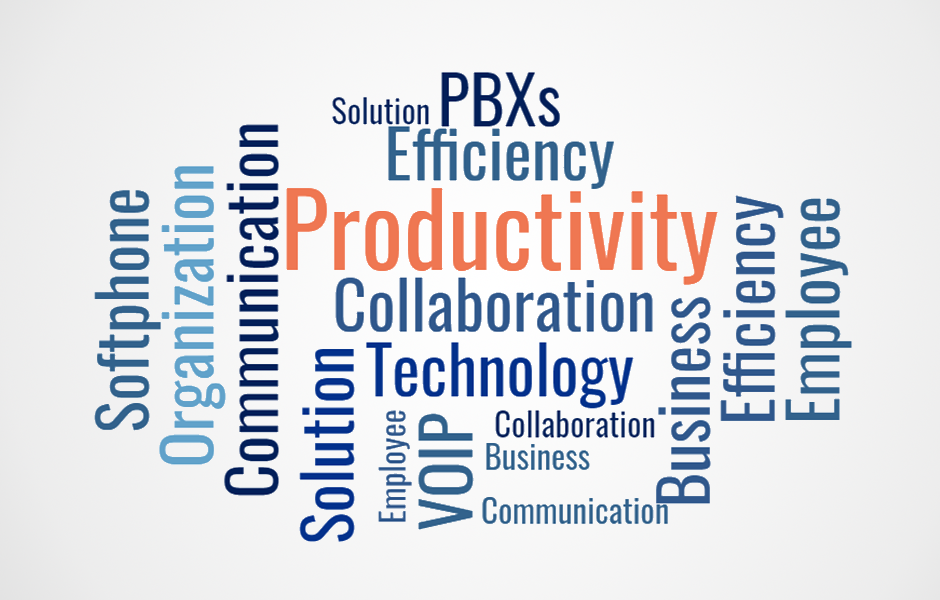 Due to these unprecedented times, consistent productivity is one of the major concerns for all organizations. Innovative ideas, holistic approaches, and experienced staff are only of value if your organization is able to complete the projects and accomplish their goals on time. 
Do you find yourself wondering that despite having all the necessary pieces to make your organization a productivity powerhouse, why does it lack to be one? Now, if you have solved all the loopholes in your organization then poor communication and workforce collaboration might be the reason. 
Even the best teams with incredible intentions to produce more output will be unable to do so if there is no effective communication among them. 
So, if you really want to boost productivity, then communication is one of the areas that you should take a closer look at. 
Why Effective Communication Is Necessary in Your Organization?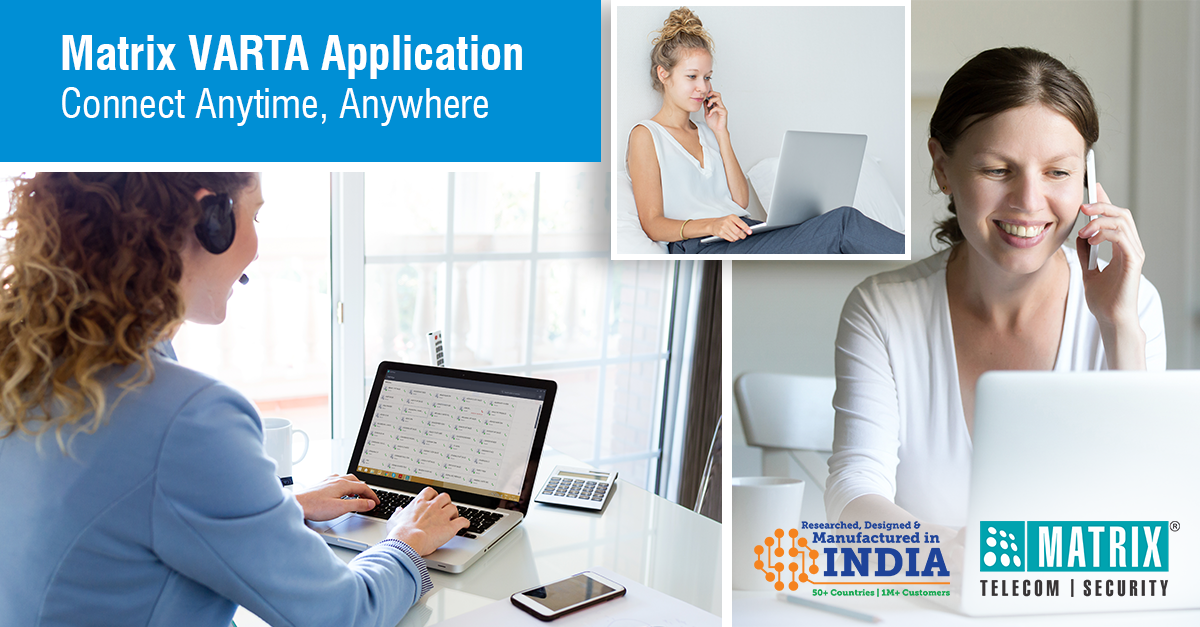 The field of enterprise digital communication is constantly evolving due to the diverse communication needs of small and large enterprises. Globally, IP technology has become the primary underlying technology for enterprise communication products, unifying different communication mediums. Nowadays, modern enterprises are located over multiple locations because of which they require continuous connectivity with their customers and among internal employees. Real-time sharing of information is essential to enhance customer response, employee effectiveness and quick decision making. In today's dynamic business environment, success is directly linked with continuous and collaborative communication to enhance an organization's productivity.  
What is the Need of Business Collaboration Solutions?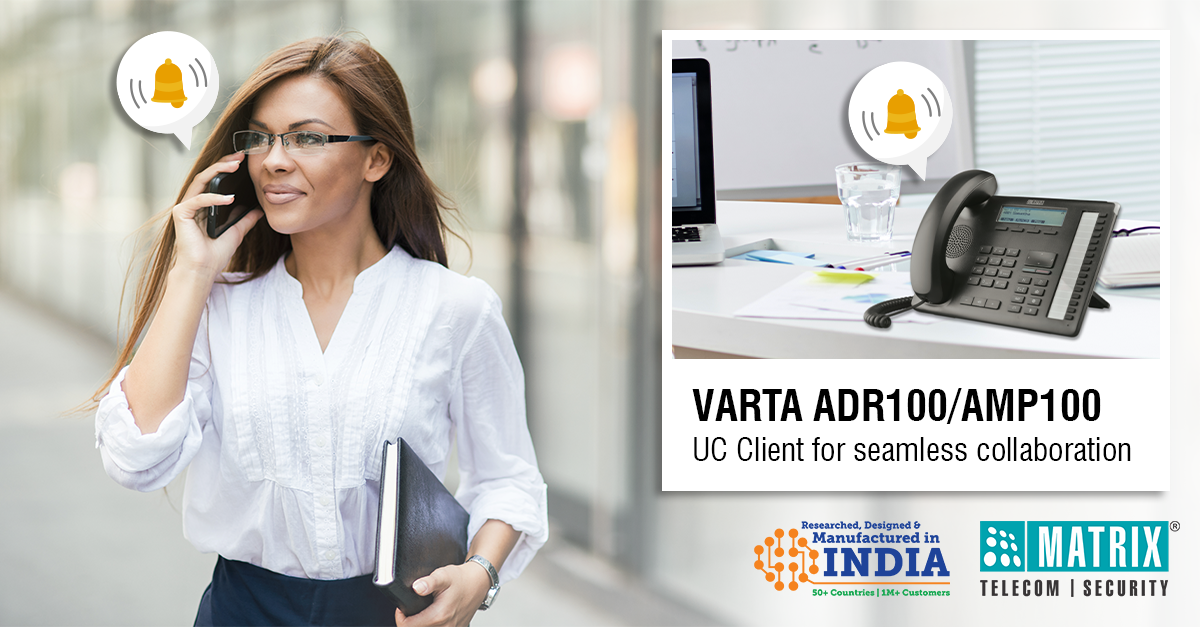 As work from home is on the rise and as the world economy went for a toss, it is highly recommended to have effective business collaboration solutions. It is essential to have ripple effects throughout your business that can help put your business on track to achieve even greater success in the coming years. No matter what kind your business is, workforce communication and collaboration is the key to achieve your goals, especially when your employees are working remotely. 
An impeccable conferencing solution that enables you to connect to your employees from anywhere and at any time is the need of the hour. Giving a consistent experience to your employees while working remotely makes them productive and increases customer response time. Increasing competition, flexible workplaces and timings fuel the need for more collaborative communication solutions. With Collaboration and Mobility as the key aspects of business communication, 'Unified Communications' is of immediate need.
Read More: Unified Communication Can Help Elevate Your Small Business Bottom Line
Specific Areas Where Collaboration Improves Productivity:
Extend your on-the-move workforce calling, messaging, video calling capabilities. Give them freedom from being tied up at the office desk. 

Ability to scale your communication infrastructure as your business grows. 

Organizations prefer a communication system that is easy to manage and maintain so that no specialized manpower is required. 

As technology continues to move forward across digital, IP and SIP-based solutions, UCS is a future-proof solution offering IP at core and application upgrade paths that renew and extend your investment. 

Leverage your existing infrastructure and connect Analog, Digital, IP/SIP phone and smartphones on a common communication platform. 
Read More: Unified Communication: 5 Real-time Features for your Workforce Productivity
How Business Collaboration Solution can Help Improve Productivity?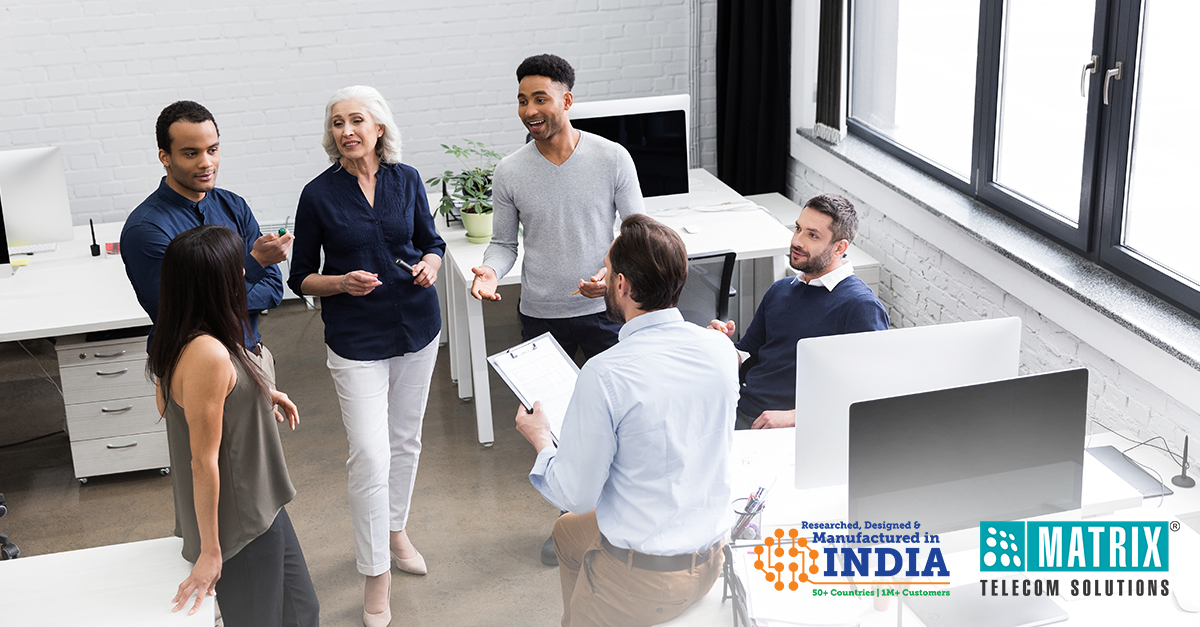 Communication Convenience
Enable quick decision making by effective communication between team members at headquarters, branch office and on the move.

Scale up communication needs according to organizational growth. 

Increase Productivity with Instant Communication from Anywhere, Anytime. 

Single number to Make and Receive Calls from Any Device, Anywhere. 
Workforce Collaboration and Responsiveness
Increase employee responsiveness towards customers by communicating over voice, video and chat.

Employee collaboration leads to improved business operations and increased efficiency.

Employees can use their own device (Smartphones/Tablets) for personal and professional purposes, whether they are in the office or working remotely. 

Presence sharing further determines the availability of a user (such as online, offline), his willingness to participate in a communication session (busy, available on phone, out of office and others) and his preferred mode of communication (call or instant messaging), before an actual conversation begins.
Provides Communication Control and Personalization
Helps bring diverse users from multiple locations to a common platform for real-time communication. 

Numerous options for the user like presence sharing, auto-attendant, voice mail system improves staff productivity. 

The availability of a user (such as offline or online), his willingness to participate in a communication session (busy, available on the phone, out of office, etc.) and his preferred mode of communication (call or instant messaging) before an actual conversation begins. 

It offers tremendous control over communication. 
Most corporations have multiple offices across the globe. Matrix ANANT UCS can be configured as the main server and various IP endpoints can be extended from it to connect numerous locations. The entire network communicates through the internet, giving flexibility to multi-located offices. Introducing Matrix ANANT UCS that helps bring diverse users from multiple locations to a common platform for real-time communication. Matrix SPARSH desk phones and Matrix VARTA Applications on smartphones (or tablets) offer universal connectivity and advanced call management system. 
Wait no more, bring Unified Communications to your organization, and improve your organization's agility and productivity. Ready to take the next step? Call (1800-258-7747) or Email us to explore Unified Communication solutions in-depth or simply visit our website.