Industry : Construction
Users : 500+
Devices : 400+ Time-Attendance and Access Control Devices
Location : The Pearl, An Artificial Island in Qatar
United Development Company (UDC) is a leading Qatari public shareholding company with a mission to identify and invest in long-term projects contributing to the growth of the State of Qatar and providing good shareholder value. Established in 1999, the company was first listed on the Qatar Exchange in June 2003. It has a shared capital of QR 3.5 billion and total assets of QR 18.5 billion as of 30 September 2019.
Manual Access Control Management by Individual Tower Owners. There are 40+ Towers and Each Tower Accommodates More than 7000 VIPs
Centralized System Management for Multiple Locations on Island
Outdoor Maintenance of Door Controllers in Critical Weather Condition of 45 C Temperature
Movement Tracking of Residents and Visitors
After a comprehensive discussion regarding problems and requirements, Matrix offered a complete solution. The solution included card based door controllers, access control panel, time-attendance application software and access control application software. User wise access control policies have also been provided. Tenant wise RFID card for access is there to differentiate residents and visitors. To overcome critical weather conditions, Matrix offered IP65 weatherproof devices for outdoor installations. After acquiring the solution from Matrix, UDC now has a cost-efficient, standalone Door Controller Architecture. Moreover, Matrix provided the best and hassle-free centralized solution for the residential apartments on island.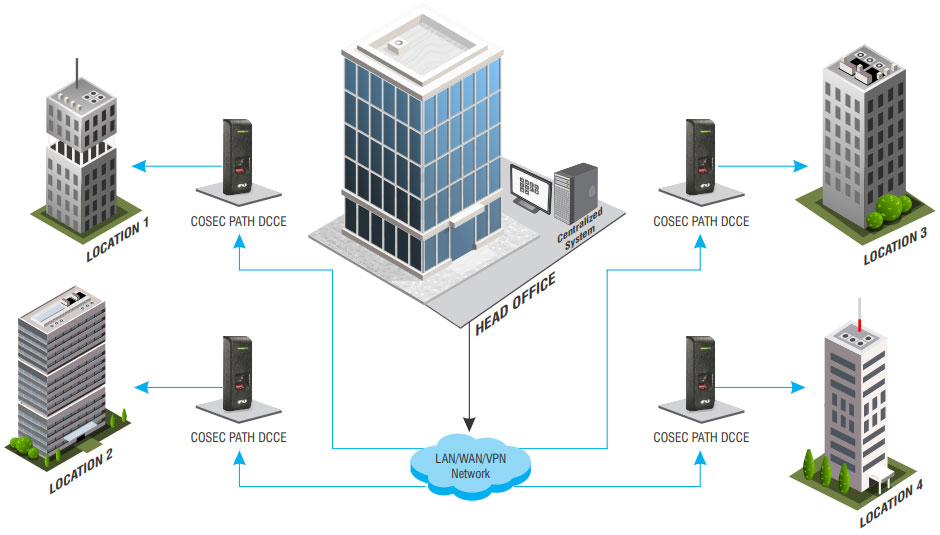 Entire Island has one Centralized System for Time Attendance and Access Control for Multiple Locations
All Buildings Connected to Central Control Room
Real-Time Monitoring for Security Personnel
Control over Unauthorized Visitors
No Failure of The System in Critical Weather Condition
Platform for Large Enterprise – COSEC LE PLATFORM
Time-Attendance Application Software for Large Enterprise – COSEC LE TAM
Access Control Application Software for Large Enterprise – COSEC LE ACM
Access Control Panel – COSEC PANEL LITE
Card based Door Controllers – COSEC PATH DCCE