A leading private sector bank offers financial solutions through its nationwide branches, headquartered in Mumbai, India. They required a single-box communication system that could accommodate 1250 Analog users while being integrated with other brands' PBX systems Over IP.
The bank wanted a compact IP PBX system with all the end users as Analog extensions.
ETERNITY LE could accommodate up to 1100 Analog users as its other slots were occupied with PRI cards. Increasing the capacity of Matrix IP-PBX system and integrating it with other brands' IP-PBX systems over IP were major challenges faced by the customer.
Matrix, working along with its regional channel partner – Space Office Systems (I) Pvt. Ltd., Mumbai, understood the requirement of the customer and delivered ETERNITY LE along with five units of SETU VFXTH0032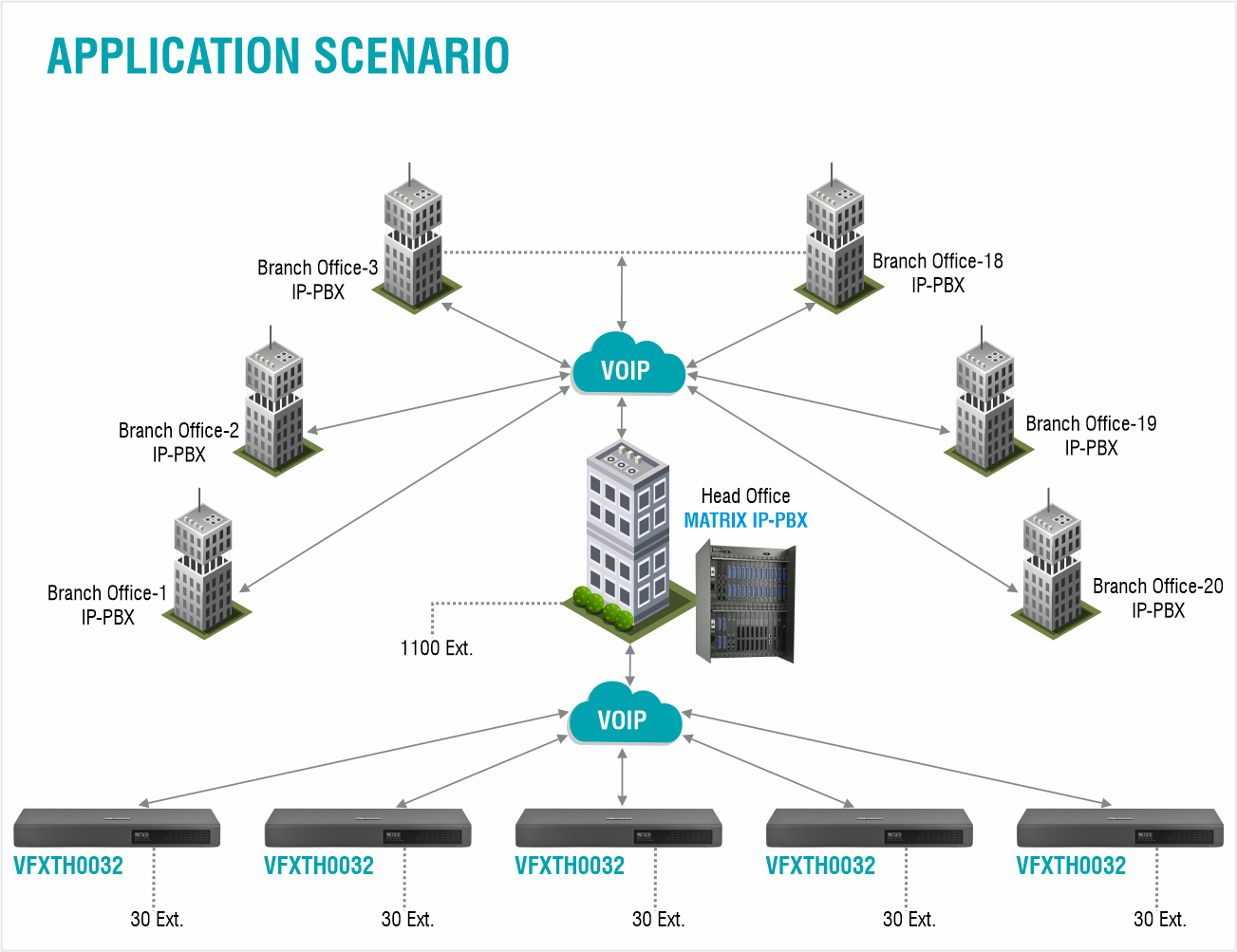 Seamless internal communication boosted employees' efficiency
Enabled bank staff to offer enhanced customer services
Convenience delivered with plug-and-play operations
Reduced investment with compactness
Transparency of features between two different PBX systems
Enhanced reach of IT department
ETERNITY LE with 23 SLT48 Cards
SETU VFXTH0032 and VOIP32 Card
Web-based Intuitive User Interface for Hassle-free Maintenance
Connected Matrix IP-PBX with other IP-PBX Systems over IP