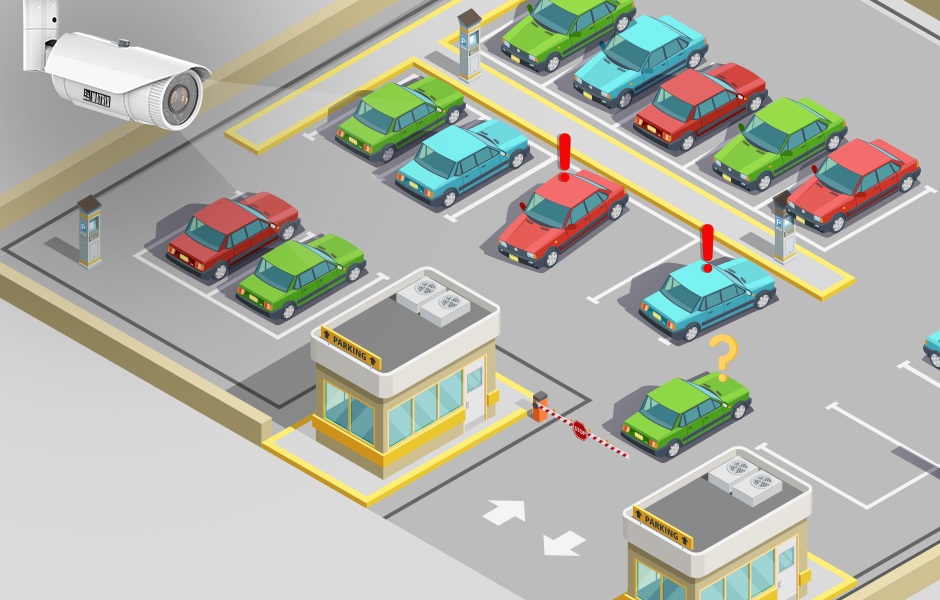 If there's one thing every driver has experienced at least once in his lifetime, it's the frustration of trying to find a parking spot for his vehicle daily. In metro cities, almost 30% of all traffic blockage is caused by drivers circling to find a parking space. Combine with this the amount of fuel and time wasted and the minimal data available to guide drivers' decision making – and it is easy to see why they get frustrated.
Traffic congestion has been a major problem in many cities around the world. So, in today's rapidly growing cities, the first touchpoint of a business to focus on should be to minimize the frustration that comes with the search for a parking space. The purpose of this blog is to help businesses enhance their customer experience through smart parking management systems.
What is a Smart Parking Management System?
A Smart Parking Management System is the one that uses technology to help drivers find and navigate their way to a parking space quickly and efficiently. Moreover, it also helps drivers with finding alternative routes when there are traffic congestions. This offers customers greater convenience and peace of mind.
An intelligent parking system depends either on vehicle motion detection of vehicle video tracking, i.e., technologies based on either sensors or Cameras. Every parking area should be installed with IP Cameras at the entry or exit points to keep track of incoming and outgoing vehicles, detect vacant parking spots and restrict unauthorized access.
Benefits of Smart Parking Management System
1. Constant Monitoring and Safety
Parking areas are like goldmines for thieves. Besides cars, they can also steal the personal belongings kept in the car. Give your customers a sense of security by installing IP Video Surveillance Cameras in parking lots to monitor vehicles and detect suspicious activities. Additionally, quick and advanced solutions like Automatic License Plate Recognition also enable easy search and retrieval of stolen vehicles apart from identifying unauthorized entry inside the premises.
2. Correct Parking Payment and Overtime Alert
In conventional parking lots, the concerned person must manually verify whether each car is paying the right amount of parking fee or not – which is a faulty and inefficient process. Intelligent Video Analytics can optimize this process by identifying license plate and matching it with the parking time to calculate the parking fee, as well as send alerts if a car is being parked over the specified time.
3. Safety of the Customer or Visitor
Apart from parking thefts, parking areas are also notorious places for many types of crimes – such as robbery, snatching and more. Installing Surveillance Cameras will not only deter crimes but also provide valuable evidence to the authorities to nab the culprits.
4. No Entry of Unauthorized Vehicle
These days, lots of thefts and crimes take place due to unchecked entry of unauthorized vehicles in the premises. And in a place as secluded as a parking lot, miscreants have a free run without any fear of getting caught. This results in huge losses especially in manufacturing enterprises where huge amounts of raw material and finished goods are being kept. By keeping a check on vehicles entering the premises, you can not only prevent unauthorized access but also manage the number of vehicles entering or leaving the premises.
5. Can be Used for Evidence Purpose
There are instances when parking lot owners face legal issues such as false theft claims or damage claims. As IP cameras are an integral part of a parking management solution, you can rest assured that there will always be proof of what happened. Modern IP Cameras are highly effective in capturing exceptional quality footage even during low light conditions. As a result, the video footage can be highly beneficial in ensuring that you have the right evidence at your disposal and your parking lot stays free from any lawsuit.
6. Reduced Stress
Having uncertainty and pressure to find a parking spot near you can be very stressful, especially when you are running short of time. With the help of smart parking, you can know where the available parking space is located, so you can drive straight to the open parking spot, stress-free.
7. Lowered Environmental Footprint
Another advantage of wasting lesser kilometers in search of a parking spot is that you reduce pollution. Petrol, diesel and other alternative fuels generate harmful emissions, especially carbon dioxide (CO2). Smart parking management systems will reduce search times and eventually save up on fuel as well as other greenhouse emissions.
Intelligent Parking Solutions are essential to the parking industry and customers alike. Using Video Analytics for parking management will not only pave the way for hassle-free parking but also create an improved and connected smart city. With Smart parking management systems that are dynamic, scalable and can be customized, parking lot owners can effectively improve customer satisfaction, vehicle safety and enhance revenue.