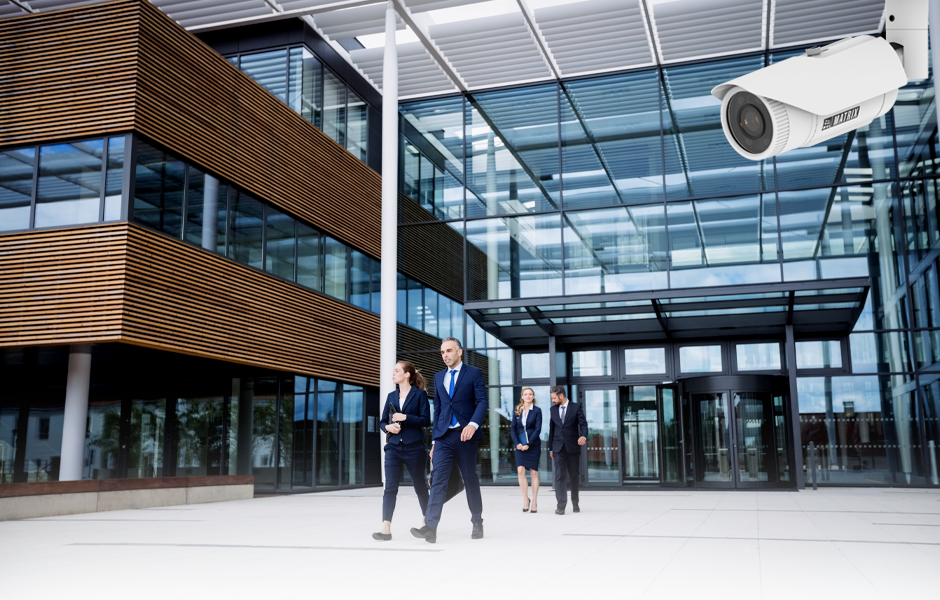 Security cameras are available in various shapes and sizes to meet the diverse security needs of businesses and property owners. Some cameras are round and dome-like in shape while others are cylindrical. Bullet IP Cameras get their name from their cylindrical shape and are known for their sturdiness and ability to withstand harsh climatic conditions like rain, moisture, dust, heat, and wind. They are ideal for outdoor locations and can easily cover long-distance views.
Bullet cameras can be installed on the wall or on the ceiling depending on the region that needs to be covered. Unlike dome cameras, bullet cameras are conspicuous and act as a significant deterrent for trespassers trying to invade your property. In case you are looking at designing a robust surveillance system for your commercial property, here are five reasons why you should include Bullet IP Camera in your security framework.
Long Range Vision
Long-distance viewing is the biggest strength of bullet cameras. Due to the long construct, they can easily house large lenses. Bullet cameras with telephoto lenses make them an ideal choice for coverage of large areas like parking lots, backyards, and corridors. The camera has a narrow viewing angle which allows the camera to capture sharper images at larger distances. Bullet cameras can efficiently capture images of license plates, people and intrusions at great distances.
Easy to Install
Bullet cameras are easier to install compared to dome cameras. The mounting handle that comes along with the bullet camera is all that is needed to attach it to the wall or the ceiling and mount the camera. The only glitch is that whenever you have to change the field of view one needs to manually dismount the camera which could require expert help. 
Weatherproof 
Bullet IP Cameras can withstand harsh climatic conditions like rain, moisture, dust, heat, and wind. Few companies provide bullet cameras that can operate at temperatures ranging from -30°C to 60°C and relative humidity (RH) non-condensing up to 90% which means they can endure snow, rainfall, and stormy conditions. When buying cameras look for IP67 and IP66-rated cameras, these cameras are designed to sustain extreme weather conditions.
Exceptional Images Even in low light
Bullet IP Cameras are equipped with infrared (IR) illuminators to provide exceptional images even in low light conditions. Due to the longer range of bullet cameras, these cameras can provide the farthest night vision. If you need cameras that can continue surveillance even at night you can opt for Bullet cameras that come with an IR range of 30m and above.
Noticeable presence helps deter crime
Unlike dome cameras which are inconspicuous the prominent presence of IP cameras helps deter the crime rate by almost 50 percent. Bullet cameras in retail spaces help reduce cases of shoplifting and prevent losses due to pilferages. Parking lots are most susceptible to crimes that can be prevented by the mere presence of security cameras.
Security surveillance cameras go beyond keeping a watch over your property and businesses from inside and outside; they ensure the safety of the employees against accidents, manage parking lots, and much more. They are efficiently used in parking lots, retail spaces, educational institutions, and manufacturing units to ensure safety and deter criminal activities. Additionally, their robotic neck helps to capture vehicles in motion which helps to keep a tab on traffic jams and road accidents.
Indoor cameras and outdoor cameras are different mainly because they have to withstand different environmental conditions. Besides, the harsh weather conditions outdoor cameras are susceptible to tampering and vandalism. Hence, they are made of sturdy material and can be even installed in casing to prevent easy removal. Bullet IP Cameras come with inbuilt alarms that keep an eye on various processes and trigger alarms when suspicious activity occurs. 
Many factors need to be considered while choosing the right camera for your requirements. You need to consider the type of area you are trying to cover, the visibility needed, the environmental hazards you face, and much more. The exercise of designing a security solution could be overwhelming and it is best to rely on experts to come up with a robust security framework to meet your requirements. 
Matrix has over thirty years of experience in providing security solutions for various businesses to know more about bullet IP cameras speak to experts on our toll-free number 1800 258 7747 or write to us at Inquiry@MatrixComSec.com