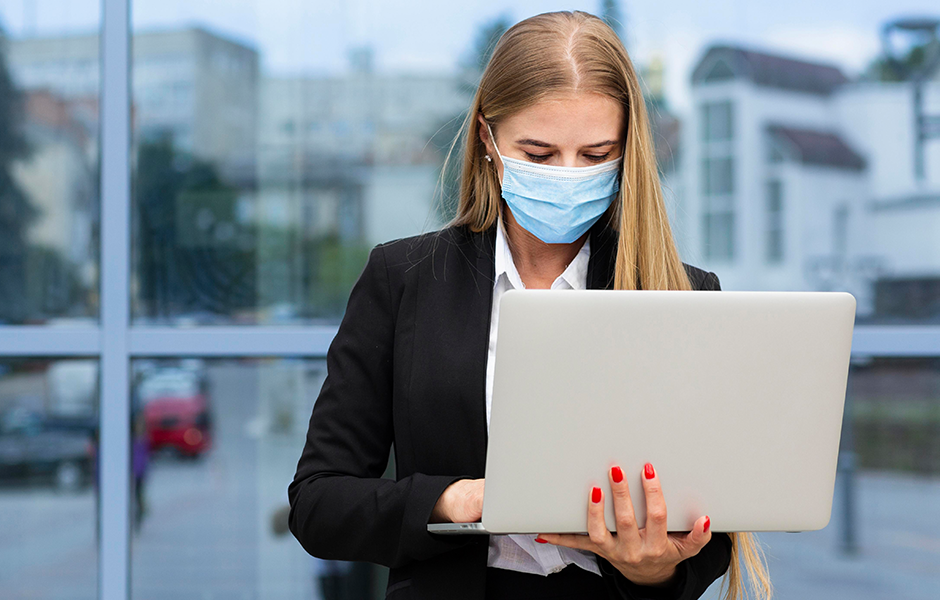 A Walkthrough
With the work resuming back to normal, businesses and institutions are considering reopening their doors. As we continue to combat the current situation, taking safety precautions to mitigate the lingering threat of COVID-19 is of utmost importance.
With the work culture undergoing such a drastic rift, organizations are still struggling to adapt to the new normal. As they open the doors for their peers, there are quite a few points that should be taken into consideration.
For starters, ensuring proper social distancing is maintained, proper sanitization stations, supplies, and temperature screening are some of the evident checkpoints.
The Temperature Screening Process
In the wake of a pandemic, organizations are now forced to navigate some attention to hygiene and precautionary measures. Since fever is a common warning sign for the virus, temperature screening has become an important part of the whole play. It has surged as a part of our new lifestyle, to keep a check on the potential threats.
Since then, temperature screening stations or solutions are set up in every entrance, irrespective of the size or segment. It is quite common to find guards or security personnel in the entrance standing with a temperature gun. Manual temperature-taking with infrared thermometers takes time and requires workers stationed at a building's entrances to collect temperature readings.
Meanwhile, multiple solutions are now designed and available in the market that can ace the whole process. Furthermore, these solutions aim to speed up the process and make it contactless, sending real-time alerts to facilities management teams in case of exceptions. Specifically, it sends out notifications when visitors and /or employees with elevated temperatures are detected.
A touch-free temperature screening terminal is specifically designed for the employees to enter the premises. Thus, eliminating the manual temperature reading process while replacing it with an advanced and much safer one.
Overall Impact of security on the Work Culture
Most of the markets are adopting the 'new normal'. Since the restrictions are being eased down, it is a good time to reflect on the initial impact of COVID-19 on various aspects of our economy and social practices.
The aftermath of the industry will be an opportunity to learn about innovations and experiments to combat such situations, henceforth. Talking about the safety and security of the patrons, contactless biometrics to thermal cameras or large scale remote surveillance, have all taken their places. The segments are more than ready to embrace the current situation, efficiently.
The Technological Advancements
The thermal sensor market has seen substantial uplift with these solutions, in various sectors that would inhibit the betterment of society. Thus, giving a fair chance in predicting such unfortunate events beforehand and proactively taking measures to prevent them.
Following this, the biometric software and solutions sectors have introduced technologies that can help you in creating a smarter, hygienic, and secure work culture. The evolution of biometrics and time attendance solutions had already reached the other end of the spectrum, with the use of smartphones. With the existing scenario, the whole process uses the latest technology – smartphone, IoT, and much more!
Furthermore, implementing a solution that takes proactive measures and sends out alerts in case of threats are substantial options. All said and done, there are several options available in the market. With the immediate future still unknown, managing a large number of the workforce becomes challenging. These innovations play a pivotal role in shaping physically and digitally secure workplaces.
Conclusion
With the pandemic scare still making rounds, it is quintessential for organizations to ensure the safety of premises. Starting with a contactless temperature screening or opting for devices that support contactless credentials is a good start.
Keeping this in mind, it is necessary to opt for foolproof systems that tackle these situations, efficiently.
To learn more about these solutions available in the market, or to decide which one is apt for your business, drop us an email at inquiry@matrixcomsec.com.
We'll be happy to hear from you.