Application : Time-Attendance
Users : 500+
Devices : 18+
Industry : HR Solutions
Location : 18+
Dulsco is the leading provider of human resource solutions and waste management services. With its headquarters in Dubai, Dulsco operates all over the UAE and neighbouring Qatar with offices in Abu Dhabi, Dubai, Sharjah, Ras Al Khaimah, Fujairah and Doha. Dulsco has been in the industry for more than seventy-five years and has employed around 12,000 people across both the countries.
Matrix proposed its modular People Mobility Management solution for the booming company. Matrix offered a biometric hardware device with palm vein recognition to make the attendance punching contactless. Together with the hardware, time-attendance software was also pitched for attendance management, multiple shifts and overtime of employees from a single, location through centralized monitoring. Along with that, Matrix suggested third party
payroll integration with Matrix products for smooth processing of salary payment.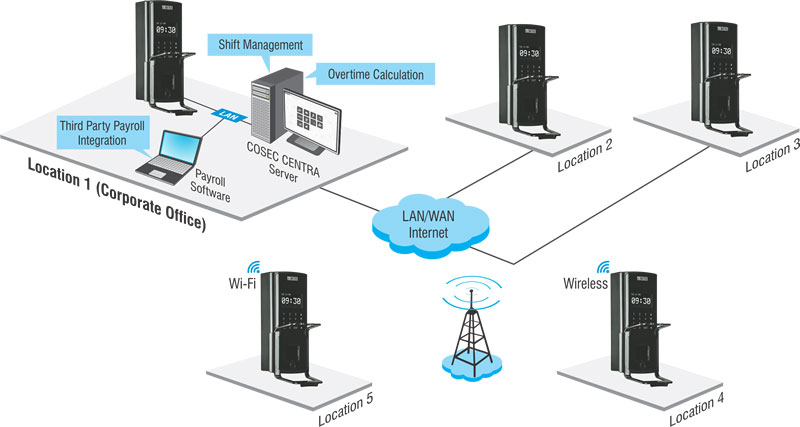 Dulsco fulfilled its requirement with Matrix People Mobility Management solution and achieved the following results:
Managed Employees through Centralized Monitoring from a Single Location
Reduced Complexity of Shifts by Time-Attendance Solution
Eliminated Overtime Issues with Matrix Time-Attendance Solution
Smoothened Salary Process with Third Party Payroll Integration
COSEC DOOR PVR
Palm Vein based Door Controller for Time-Attendance
COSEC CENTRA ME
Application Server Platform with 500 or more Users and Expandable up to 1,000 Users for basic Access Control and Raw Event Data
COSEC ME TAM
Time-Attendance Module for 500 or more Users
COSEC USER100
User license for 100 users